Quiksilver Girls Apparel 2015 – Tops and Skirts
A tank top and a skirt are probably the most popular ways in which women can dress simply and comfortably and since going on a vacation should have more in common with relaxing and having fun rather than spending time on your outfit. This is why getting some of the newest tanks and skirts from Quiksilver ensures that you will not spend your vacation pondering on what to wear.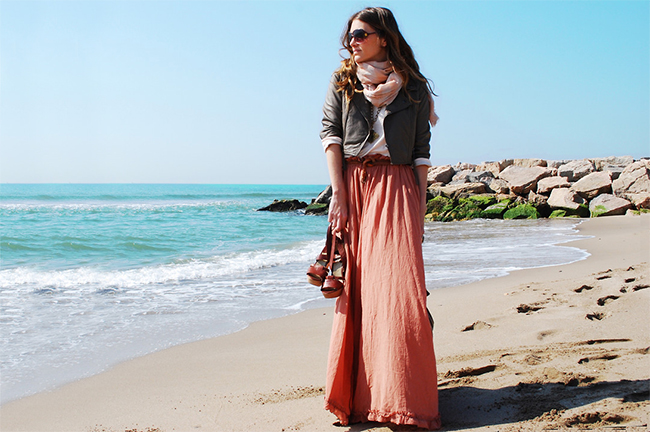 When it comes to skirts, the lovely maxi skirts are a colorful addition to any outfit. You can combine them with boho chic accessories that will enhance your feminine look. Check out the beautiful Mixed Up skirts with interesting patterns in anthracite and turquoise.
The Solimar Sun skirt is as comfortable as it seems so pair it up with some comfy Biscay Sandals and you are set for a walk on the beach. The same skirt can be easily paired up with some of the hippie tanks available such as the Sun Dune top or the beautiful Sun and the Sea top. Both of them are excellent for a casual date or meeting out with friends.
If you want something short and sexy you should definitely try the Flip It skirt, a wonderful way to stay chic and keep the skirt for other events than just the beach. This particular skirt is a skater skirt model with a high waist design and a patterned tape detail. It has a comfortable feel since it's entirely made out of cotton and it features a hidden side zipper. It's perfect to pair up with some of the interesting tops such as the African Wave or the Cosmic Plains Tank tops. Both have an interesting and casual design that goes very well with the skirt.
Some other tops that are worth mentioning and are absolutely perfect for the beach are the Avalon Sunset Crop Top which comes in two models, Egret and Mazarine Blue. Also, the Summer Getaway Criss Cross top comes in two models as well, both very beautiful and with an interesting hippie design. For something more revealing, the Doolittle Bralette Top is the perfect addition to any summer wardrobe. Also, even more revealing and a perfect pick for the beach is the Bandurino Criss Cross Bandeau Top so you should check the two models they offer, one called Baltic features a turquoise blue and the other a warm melon color. Don't forget to add accessories to all these amazing outfits and you are set for a wonderful experience looking absolutely fabulous.
YOU MAY LIKE