Quiksilver Beach Casual and Elegant Dresses
Finding a dress that matches your personality and needs, now that's an adventure for the picky woman! With the beach season coming and all brands preparing for a long season, there is a plethora of clothes to choose from. But if you are looking for something that you can wear every day that has a unique style, search no more, the Roxy line from Quiksilver has numerous dresses for every taste imaginable.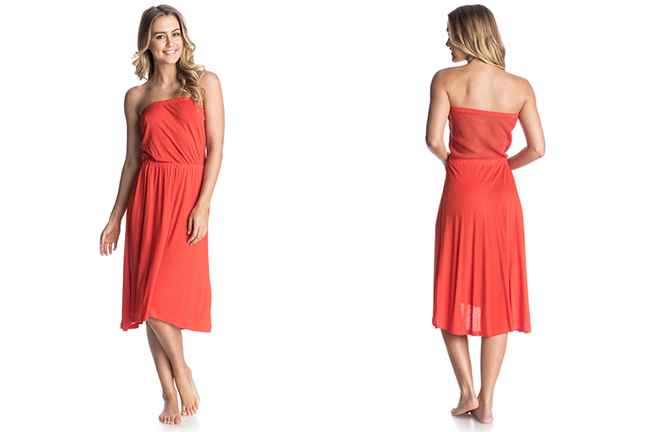 Tidal Wave should be your stop if you want something sexy and chic. This particular model is perfect for a beach party or even a hot date if you want to impress but still look casual and aloof.
If you are feeling retro or you are looking for a more elegant feel but suitable for a day at the beach the Retro dresses in Very Berry and Bleached Denim colors.
The Ben Weston dresses aren't as colorful as we would expect from Quiksilver but they are great to wear even at the office when the weather outside is too hot. They go perfectly well with a pair of elegant shoes, an elegant hat and a simple handbag.
For an evening look that is both elegant and comfortable, Roxy has prepared the wonderful Pure Luxe model, a dress that looks amazing, especially in red. Try it on with a pair of comfortable shoes and it's the perfect way to impress a date over dinner and then take a walk on the beach. The same can be said about the Savage 3 model, a dress that is shorter and perfect for a young lady that wishes to look chic while being comfortable. The model comes in many color combinations such as: green and white, blue and black, or pink and flowery.
The elegant Maxi Dress is the perfect solution for those who want to feel comfortable and feminine without wearing something short; this casual dress is perfect for a walk on the beach, meeting with friends over a beer or going on a date.
For a really spectacular and feminine look you can choose one of the two models of Waverly Dress; these are absolutely lovely and come in two colors, the Mauve Shadows and the Bleached Sand model. These are very chic and can be worn by women and girls who simply want to look nice while wearing something light and very comfortable even during the hottest days of summer.
YOU MAY LIKE