7 Summer Watches
Times have changed and so did the primary use of wrist watches. Now, these timepieces are considered a jewelry piece or a collector's item. Even though some think that watches aren't necessary because you can always check the time on your smartphone, there are still many people who love wearing watches, who adore using a beautiful timepiece as the key ingredient for an extremely stylish look.
No matter if you're the watch-wearing type or not, no one can argue the fact that watches are still trendy. The runways are full of summery styles of watches, from the traditional looking designs with a black or white dial, gold case and leather strap to the intricate models with modern functions. This summer, designers are focusing on retro watches with a cosmopolitan appeal and they are using this classic jewelry piece for creating the most sophisticated and chic looks.
In 2015, summer focuses on timeless classics. The trend is to wear traditional looking watches as chic bracelets. At the moment, such a stylish accessory is the ideal choice for updating your look for the sunny days.
Calvin Klein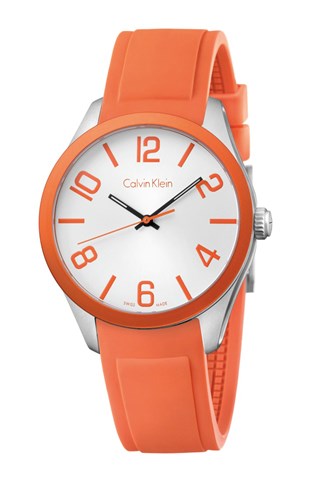 Calvin Klein watches are notorious for their youthful design, bold colors and modern shapes. This is why; no one can deny that such a timepiece is perfect for the summer. One of our favorite models is the aluminum color models with a silicone strap that are made from rust-proof materials. The best part is that these watches are available in numerous colors from black to vibrant orange.
Jaeger- LeCoultre – Duomètre Unique Travel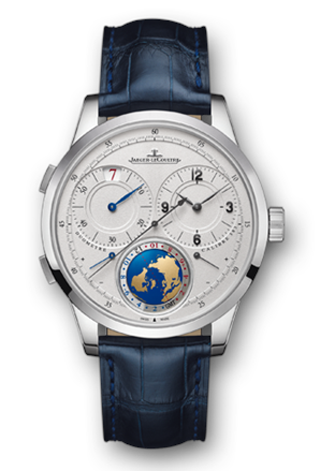 The Jaeger LeCoultre Duomètre Unique Travel is a very complex and fascinating watch that not only offers the function of world time, but also the option of setting the destination time to the minute. Basically, it approaches the concept of "Dual Wing" to avoid even the smallest loss of accuracy. Due to its bold and modern dial, it is the most chic timepiece of the summer. The primary design innovation is the blue globe located at 6 o'clock which displayes the world time and indicates day/night.
Cartier Tank Solo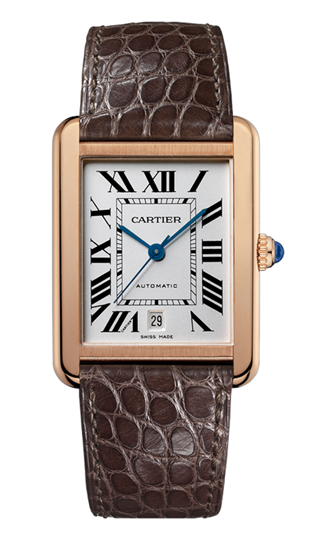 Cartier is a classic among luxury watches with a rich heritage. No matter how many new and intriguing brands may appear on the market, this traditional timepiece will always be representative for style and precision. In the summer of 2015, you can wear your beautiful Cartier Tank Solo on relaxed getaways, at cocktail parties at your friend's beach houses and even at more official events. It is a versatile watch that goes very well both with a suit and with a white polo shirt and blue-jeans.
Michael Kors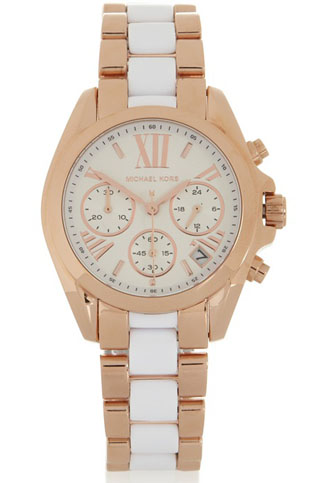 This Michael Kors model is a nice balance between the sophistication of rose gold and the freshness on the white coating. By using these two contrasting tones for the bracelet, dial & case, the brand has created a youthful watch that is perfect for summery days at the beach or at the pool.
Audemars Piguet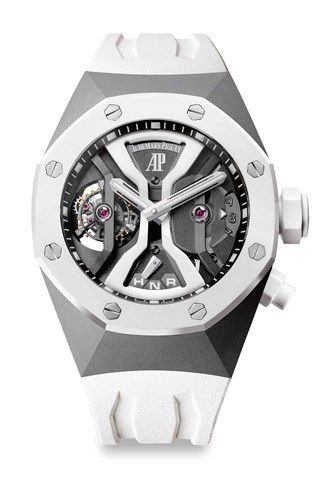 One of the latest and most impressive watches made by Audemars Piguet is the Royal Oak Offshore GMT Tourbillon, a beautiful model with a titanium case and a white ceramic bezel. Its dial is very complex and fascinating revealing the wonderful watchmaking skills of this very famous brand. Wear it this summer and you won't go unnoticed.
Bell & Ross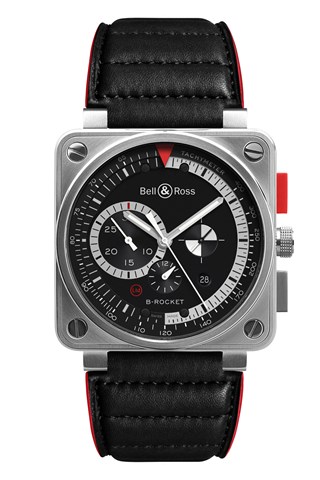 Bell & Ross is well-known for its extra-large square cases BR-01 watches. If you love military look timepieces then you will definitely love this BR01-94 B-Rocket with a 46 mm case, black dial, black leather strap and red accents. It is just that modern and stylish type of watch that makes an impression each time you wear it at the best events of this summer.
Breitling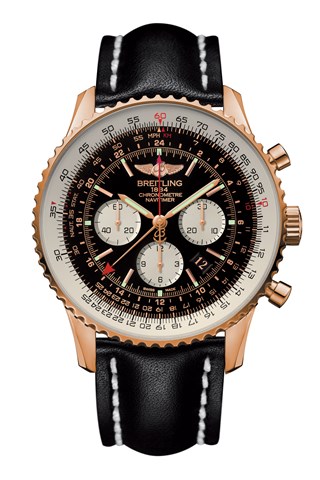 Breitling is an iconic brand with deep roots into the aviation niche. At the beginning, it was the preferred watch of aircrafts pilots, but in time it has become more and more popular among men with fine tastes for timepieces and fashion. Needless to say that your best summer outfits must be paired with a stylish Breitling model. And the ideal watch for this job is the up-sized Navitimer that comes in a 48 mm case diameter. It looks gorgeous with a casual shirt and pants, with a T-shirt and jeans or even with your office suit.
YOU MAY LIKE