Tattoo Trends
Tattoos are as mainstream as they are going to get, and this means that once they entered the world of fashion there are going to be numerous trends that change the way we look at tattoos forever. Just a decade or two ago having a tattoo was a sign of anti-social rebellion. Tattoos were reserved for people who lived outside of society's norms and sometimes the law system's reach, however, over time they became so popular that they are now as big a part of fashion as makeup or clothing is.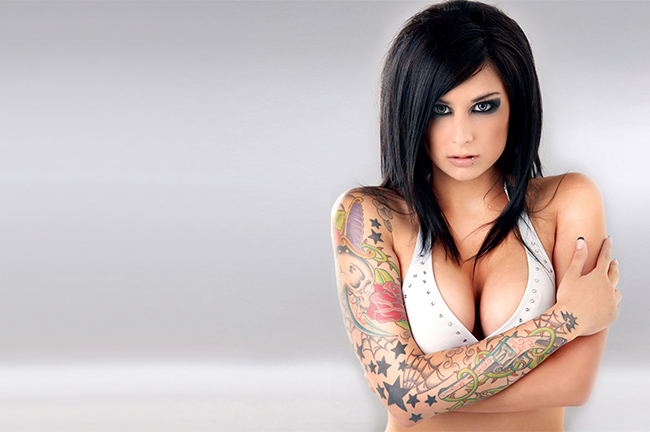 If you want to get a tattoo you should know that there are trends and styles just like in any aspect of fashion and art, and if you want to be a true trendsetter, one that is way ahead of the curve then you should know what's hot and what's not when it comes to tattoos in 2015.
The biggest trend of 2015 when it comes to tattoos is definitely going to be flash tattoos. They come in all shapes and colors and require just as much talent and work as any other tattoo, however, they will shine on your body like nothing ever has. The ultimate attention grabber, you will definitely have something to break the ice at parties with, not to mention an incredibly cool and quite permanent accessory.
Temporary tattoos are also going to be quite big next year. While the tattoo community may definitely look down on the practice, it was an unavoidable part of becoming a mainstream phenomenon. With people who have pretty strict professional lives that won't allow them to get the type of permanent tattoos they would want to have now looking for a solution it was only normal for temporary tattoos to grow as an industry. This doesn't mean that there aren't some amazing artists out there that produce unique and beautiful works, worthy of all the same respect and appreciation of permanent tattoo creations.
Sleeve tattoos are also one of the biggest trends in 2015. They involve getting your hands covered in ink from the wrist all the way up to your elbow and sometimes even to your shoulder. The designs can range in form and color, however, getting sleeves is one of the biggest parts of urban fashion. While it may be an impressive work of art you should know that the move to get sleeves is quite permanent and can be incompatible with some jobs. However, if this isn't a problem for you then you're definitely right to consider getting more ink done on your arms.
YOU MAY LIKE