Women Summer HeadWear Trends
No matter if you are at the beach or in the city, the unique charm of a hat is essential for the success of your look. This perennial accessory completes your outfit in a very stylish and mysterious way. So it is only normal for today's designers to pay so much attention to what we wear on our head this summer. This is why, the runaways have been overwhelmed by countless different new styles of head wear, some of them impress with their creative innovations while others focus on a simple and elegant design. So let the true essence of summer overtake you while you enjoy a sunny day at the beach with your brim artfully falling over your face.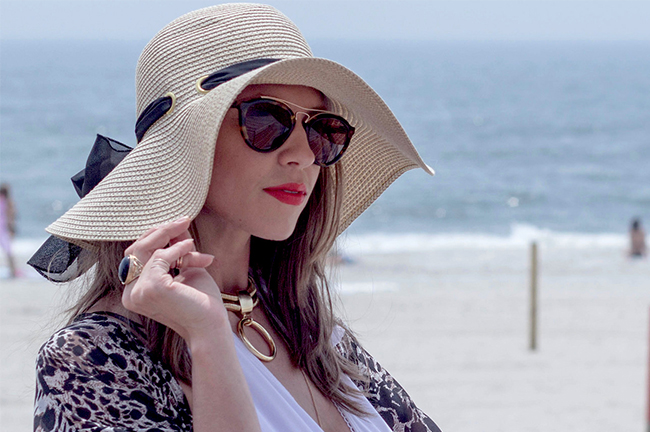 Panama and Bucket Hats
In 2015, the beaches are populated by Panama and bucket hats wearers as these styles are in top of everyone's preferences. From designers to fashionistas, everyone loves these two types of hats and can't wait to show them off.
Boater Hats
Boater hats may seem unusual for a summer hat, but when it comes to a summer stroll on the beach, this style of headwear is the ideal accessory. The current trend reinvents the traditional look of the straw boater hat by using innovative materials and lively colors, with slightly masculine notes.
Floppy Hats
If you prefer a chic, feminine look then a floppy hat is a great choice. The best part about this type of hat is that it looks cool both at the beach and in the city. From oversized floppy hats to powerful prints, this style is very popular this summer.
All Forms of Caps
Indeed, if you want to enjoy the best trends of 2015 then you should add a few caps to your wardrobe. And you're in luck as the options are quite diversified- all kinds of materials, colors, shapes, prints, symbols and mixes are used to reinvent the classic cap as one of the most essential head wears in 2015.
Masculine Inspired Hats
When you are headed to the beach, do not hesitate to try a fresh and modern look complemented by a masculine inspired hat. Simply by mixing classic shapes with innovative colors and patterns, designers have created this season's most interesting hats trends.
Wide-Brim Sun Hats
Everyone agrees, wide-brim sun hats are fabulous, every year- not just in 2015. These chic beach hats have the great advantage of protecting us from the sun rays while defining a very stylish and feminine look.
Cavalier and Pirate Hats
You are definitely going to love this hat trend! What better way to create a fun and interesting beach outfit than by using a cavalier or pirate hat. This is such a great choice because designers have completely transformed the classic cavalier and pirate hats with luxurious details and modern lines.
Turbans and Headscarves
One on the most simple and chic way you can protect your head from the heat is by stylishly covering it with a turban or scarf. The best influences that we note at this year turbans and scarfs are ethnic, neo-modern and retro-inspired. The colors, patterns and fabrics are elegant and extravagant, evoking an uber feminine and bohemian look.
YOU MAY LIKE